Catering
We're good at listening to our clients so we 'get it'. Happy Belly Truck is equally comfortable putting on cocktail parties with passed hors d'oeuvres as we are doing kids parties. We're looking forward to being a part of your next great event.
When we first saw food truck catering at an event it blew us away! It's innovative, fun, interactive for guests and easy for our customers. In addition to being able to bring great food and service to unique locations we provide a wide variety of event styles from evening engagement parties to all day block parties. Use your imagination and we will make it happen.
Bringing the Curbside Kitchen to You:
Corporate Events
Bring some added fun and great food to your next corporate event. We can bring the Curbside Kitchen or arrange to drop off some delicious food at your office
Wedding Events
Rehearsal dinners, Wedding Receptions, day of or day after brunch - we will impress and help create lasting memories
Life Celebrations
Fun for birthday parties, adults and children… people of all ages LOVE our big green truck. Park us next to the band or pony rides. Bar Mitzvah and Bat Mitzvah, looking for something not everyone has had at their party?
Movie & Television Production
Long days on set are made so much easier with great food. We do custom menus and can serve any of three meals as well as supplement your craft services table. Happy crews are productive.
Sporting Events
Want to have the best tailgate you could ever imagine??? Yup, enough said.
Fundraisers
There is an old proverb, the belly rules the mind . . . incidentally, it also helps with the wallet. Bring out the truck and they will come!
Church Events
Make the members happy with delicious food waiting for them right after service.
Block Parties
Get the neighborhood together and enjoy the company of your neighbors with no mess to clean up when you are done.
Just a Little Something
If you just need a little something special for a small gathering we do that too. Where ever there are hungry people we will be there.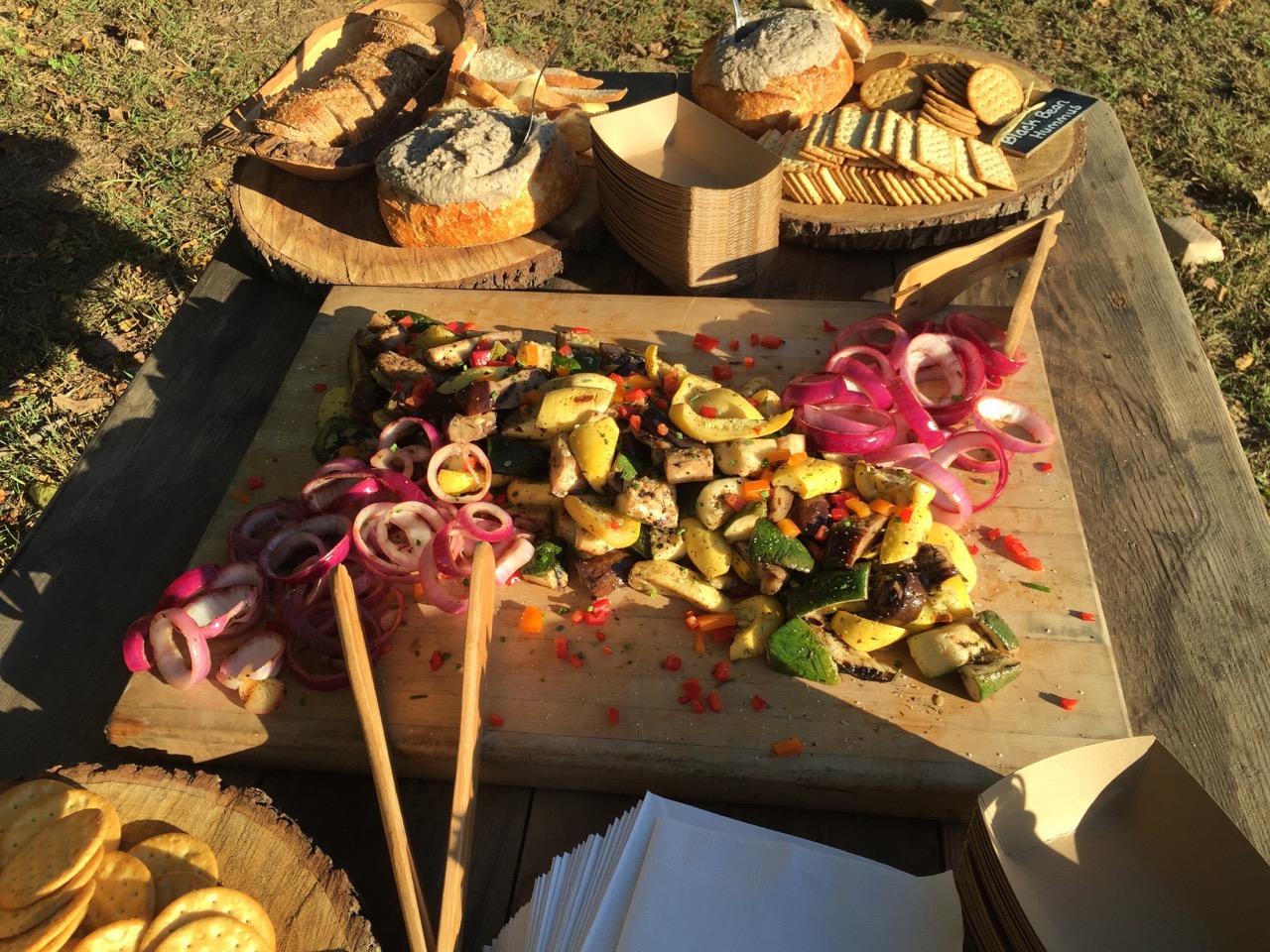 One of the whole reasons that people hire a catering company is to make it easy. We really do want to make it easy from the beginning. Once we have the basics we can work with you to design your menu, figure out logistics and manage ancillary components from rental of tables, chairs and linens to floral arrangements, balloons, etc. . . . We look forward to hearing from you!
By phone
Get in touch with Dawn at 404-719-3256 to go over the basics:
Date and time of your event
Type of event (wedding, birthday party etc)
Number of expected guests
Location ideas
Budget parameters